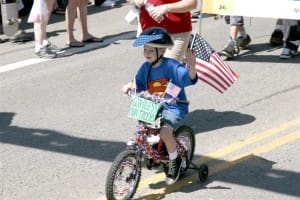 Eagle Point has long been considered a bedroom community. Many thought that would never change. But when R.T. Jones II envisioned turning a valley on Alta Vista Road into an 18-hole, par 72 world class golf course, the way was paved for change in Eagle Point. The city's proximity to California (approximately 35 miles), its location mid-way between San Francisco and Portland, and just 10 miles outside of Medford, added to the appeal.
The golf course opened in 1996 with a population between 3500-3700 in Eagle Point. Ten years later that population stands at 8300.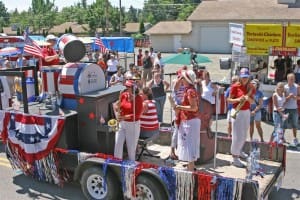 And with that growth has come new business, including a Wal-Mart Super Store. While the city staff realized the need for shopping opportunities, they wanted a look that would fit the community. The Eagle Point Wal-Mart doesn't have a bit of the red and blue seen across the nation. It fits in with the craftsman style, muted colors with the utilization of shake panels.
Instead of destroying business, Wal-Mart is increasing business activity in Eagle Point. Several new banks, title company and a mortgage lender, a new dental clinic and another florist are some of the more recent additions. A new structure will also provide business rental space.
The city established an economic development committee in late 2006. Plans are being developed in Eagle Point's core area to showcase five distinctive areas for business and residential change.
Eagle Point formally became a city in 1910, according to the local folks, and in 1911, according to the Oregon Blue book (a state book of data). Eagles nesting on the hillside gave rise to the name Eagle Point by John Mathews, one of its earliest settlers.