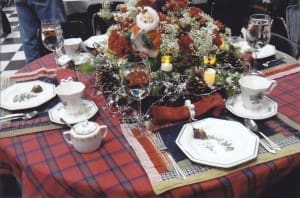 All community members and supporters of our Eagle Point students are invited to the
D9 Scholarship Dessert to be held Thursday, November 29, 2012 at 7:00 P.M.
at the Eagle Point High School Cafeteria. This event raises money for scholarships
for graduation seniors. For the event, become a hostess and reserve a table and nvite some of your friends. Bring a dessert, table decorations and table settings. Drinks are provided.
Amy Blaser, a former Eagle Point High School student , and now an IRS agent will be
the speaker, entertainment will be the jazz band "Living On Dreams" lead by Kent Heyward.
Location: Eagle Point High School Cafeteria Napa St., Eagle Point, Oregon 97524
Directions:
Reservations/Registration: Reserve a table by Calling Maxine @ 541-830-7665
Or Nancy @ 541-830-5637
Cost: $0
Event Website:
Organization: D9 Scholarship Committee +Eagle Point High School
Contact Phone Number: (541)830-5637
Contact Email: nancyhanon@hotmail.com