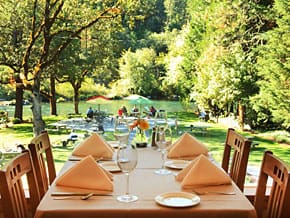 The August General Meeting of the Eagle Point Upper Rogue Chamber, will be held at the Rogue River Lodge in Trail Or on Hwy 62. Lee and Anne Kimball will be out lunch hosts, with our meeting taking place in the River Room of the Rogue River Lodge.
There are a lot of events and positive things happening in the Upper Rogue. Come join in on the, Shop Local. Eat Local. Spend Local. Enjoy Local experience of the Upper Rogue Chamber.
What a great time and venue to grab a friend to bring along, to make up for those on vacation. Let's continue the great turnouts and the local momentum. We'll see you at the Rogue River Lodge Monday August 5th at 12 noon!